Best Hotel in Udaipur
The Howard Johnson Hotel in Udaipur stands as an epitome of luxury and elegance, earning its rightful place as the best hotel in this enchanting city. Nestled amidst the breathtaking Aravalli Hills, this magnificent property offers an unforgettable experience to its discerning guests.
Upon arrival, one is immediately captivated by the hotel's stunning architecture, seamlessly blending traditional Rajasthani motifs with modern design elements. The spacious and opulently furnished rooms provide a tranquil haven, adorned with exquisite details and offering panoramic views of the picturesque surroundings.
The hotel's impeccable hospitality is unparalleled, ensuring that every guest is treated like royalty. The staff's warmth and attentiveness, coupled with their meticulous attention to detail, create an atmosphere of unparalleled comfort and relaxation. Whether it's arranging bespoke experiences, organizing sightseeing tours, or fulfilling any special requests, the hotel staff goes above and beyond to cater to the unique preferences of each guest.
Dining at the Howard Johnson Hotel is an indulgent affair, with a range of gourmet options to satisfy every palate. The culinary team crafts delectable dishes using locally sourced ingredients, offering an authentic taste of Rajasthan. The rooftop restaurant, overlooking the shimmering Lake Pichola, serves as a romantic setting for a memorable evening.
In addition to its luxurious accommodations and exceptional service, the hotel boasts an array of amenities. A rejuvenating spa, well-equipped fitness center, and a sparkling swimming pool allow guests to unwind and revitalize during their stay.
All in all, the Howard Johnson Hotel in Udaipur provides an unparalleled experience, combining luxurious comforts with impeccable service, and deserves its well-earned reputation as the finest hotel in this captivating city.
Strategic Location for Business Travelers
As the best hotel in Udaipur, we understand the importance of comfort and convenience for our guests. Our hotel's strategic location is just minutes from the airport and the railway station provides easy access for business travelers. Additionally, our hotel's location also offers convenient access to top tourist destinations such as the City Palace, Lake Pichola, and Jagdish Temple.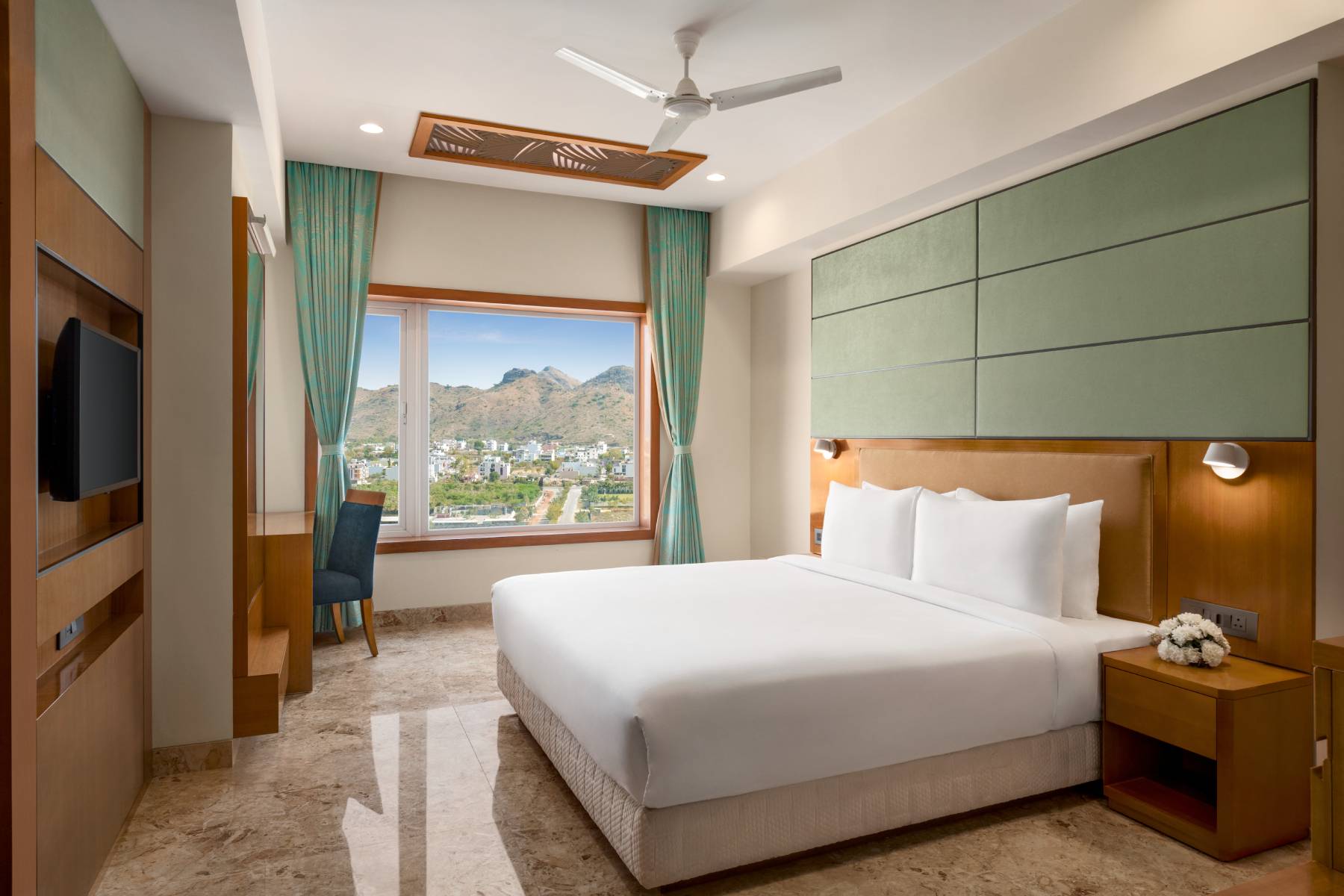 Comfortable Accommodations with Modern Amenities
Our hotel offers spacious and well-appointed rooms equipped with modern amenities such as air conditioning, flat-screen TVs, and high-speed internet access. We also offer 24/7 room service to ensure our guests have everything they need for a comfortable stay.
---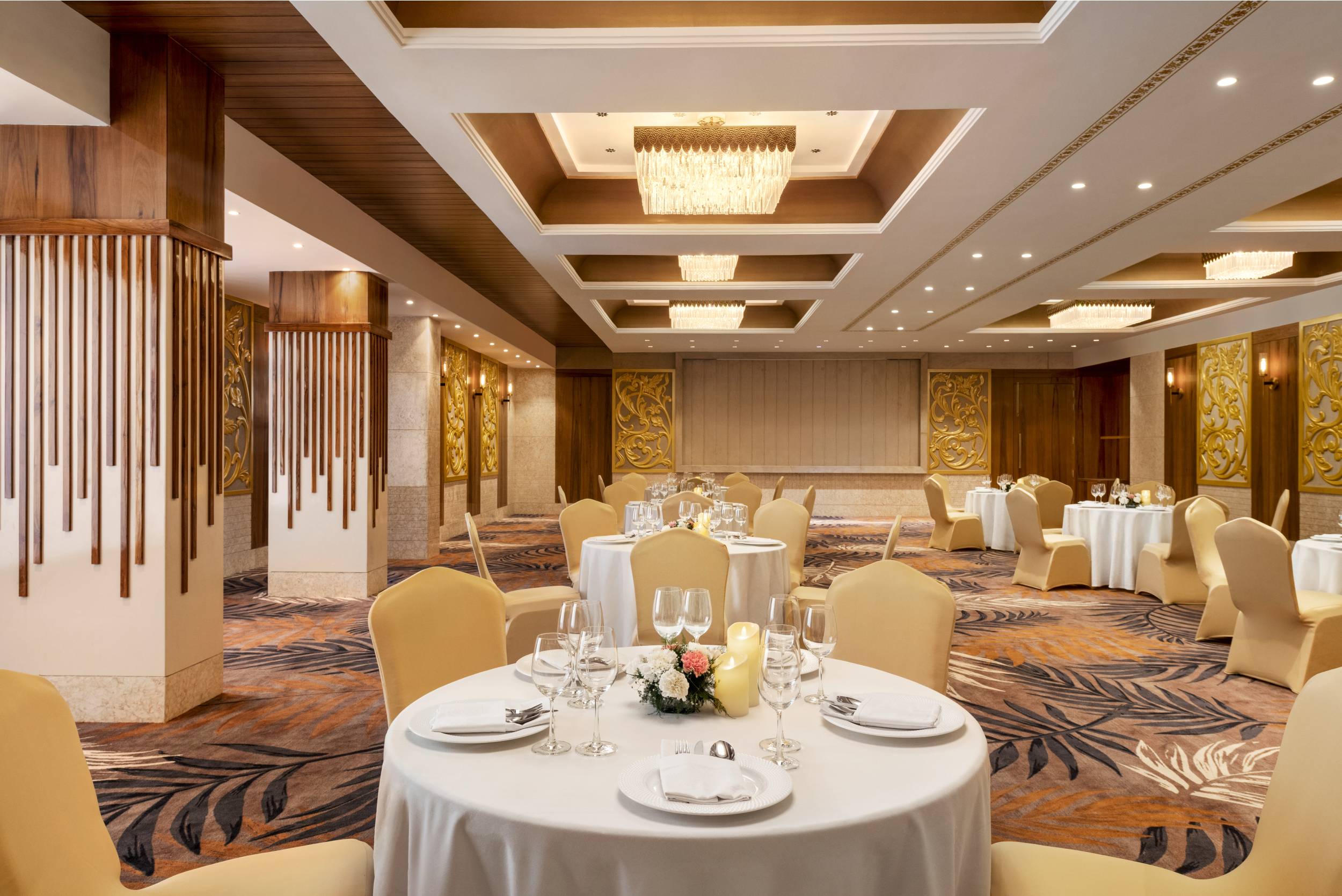 Business Facilities Designed for Success
Our hotel's business center provides everything needed for successful business meetings and conferences, including high-speed internet access, printers, and meeting rooms. We also offer secretarial services and audio-visual equipment rental to ensure our guests have everything they need for a successful business trip.
Relaxation and Rejuvenation at our Recreational Facilities
Our hotel's recreational facilities include a swimming pool, fitness center, and spa, providing a relaxing environment for our guests. Our fitness center is equipped with modern exercise equipment to keep guests in shape, and our spa offers a variety of treatments, including massages, facials, and body scrubs.
Rooftop Restaurant with Stunning Views
Our hotel's rooftop restaurant offers stunning views of the city skyline and serves a variety of local and international cuisines, making it an ideal place for a romantic dinner or family meal. Our experienced chefs use only the freshest ingredients to prepare our dishes, ensuring that our guests have a delightful dining experience.
Exceptional Service for a Memorable Stay
At Howard Johnson Udaipur, our highly trained staff is available 24/7 to assist guests with anything they need, ensuring a comfortable and hassle-free stay. We also offer concierge services to help our guests plan their sightseeing and other activities.
Sustainability Initiatives for a Greener Future
Our hotel is committed to sustainability and responsible tourism. We have implemented various initiatives such as water conservation, energy-efficient lighting, and waste management to reduce our carbon footprint.
Book Your Stay at the Best Hotel in Udaipur Today
Our commitment to exceptional service, modern amenities, and sustainability makes Howard Johnson Udaipur the best hotel in Udaipur. Whether traveling for business or leisure, we guarantee a comfortable and memorable stay. Book your stay with us today and experience the best of Udaipur hospitality.